Family Illustrations
Hand-Drawn, Hand-Painted, Starting at $85
Your family will shine in one of our family illustrations.
We draw on your family's interests and hobbies to make a one-of-a-kind artwork.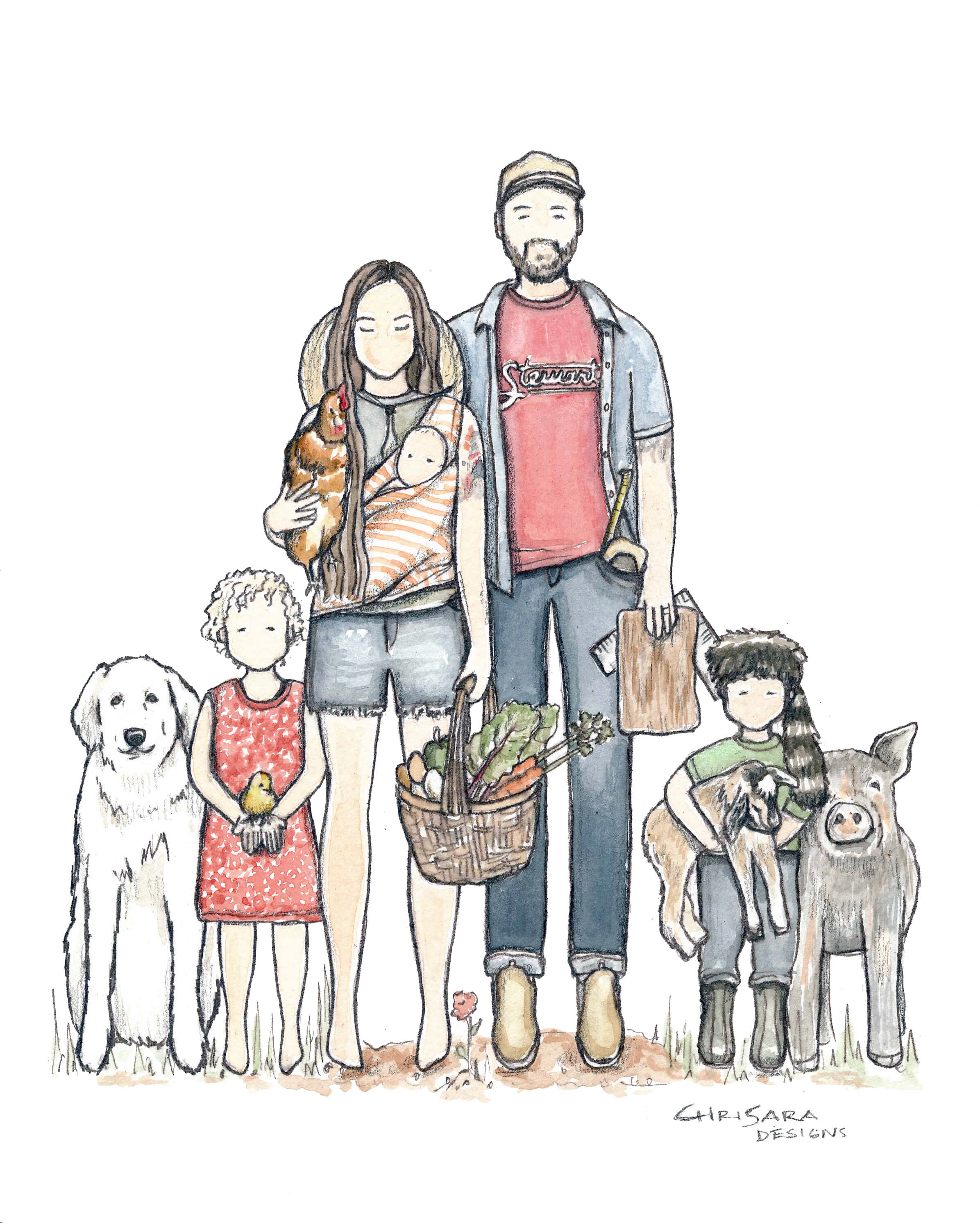 Chrisara Family Illustrations Also Make A Perfect Gift
Your piece was amazing! It was her favorite Xmas present out of all that I gave her. Thanks you tremendously!!!! -Brent
Here are just a few examples...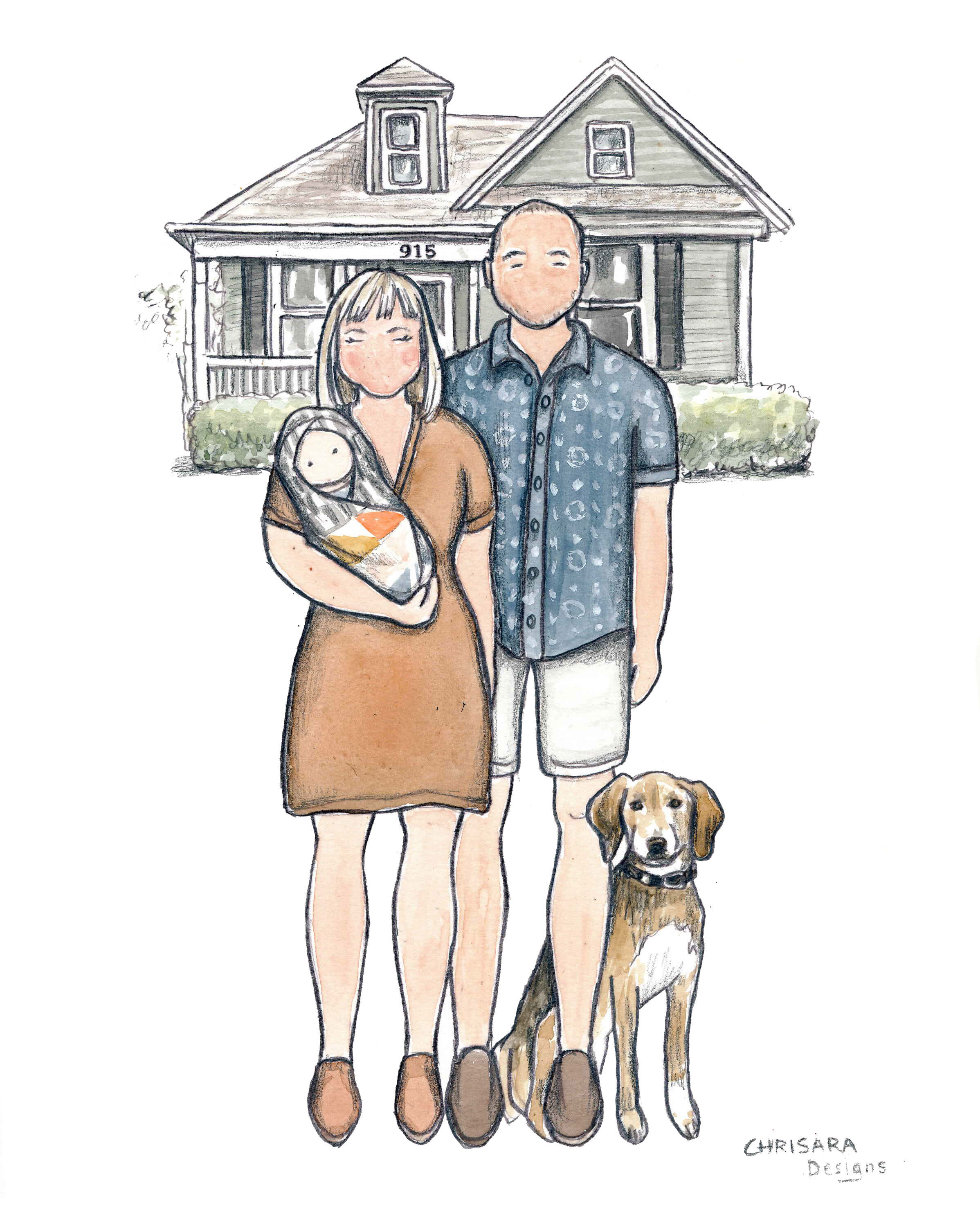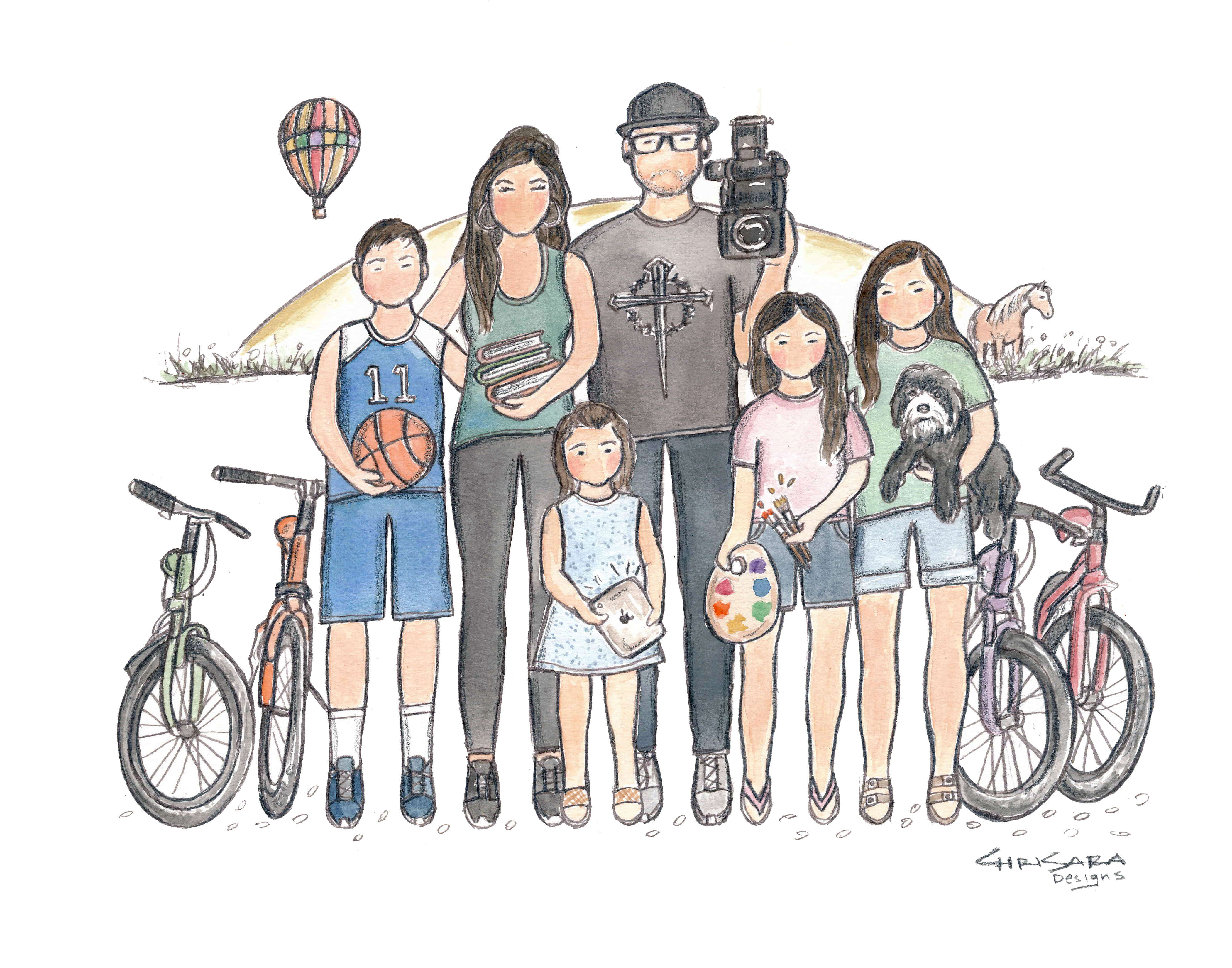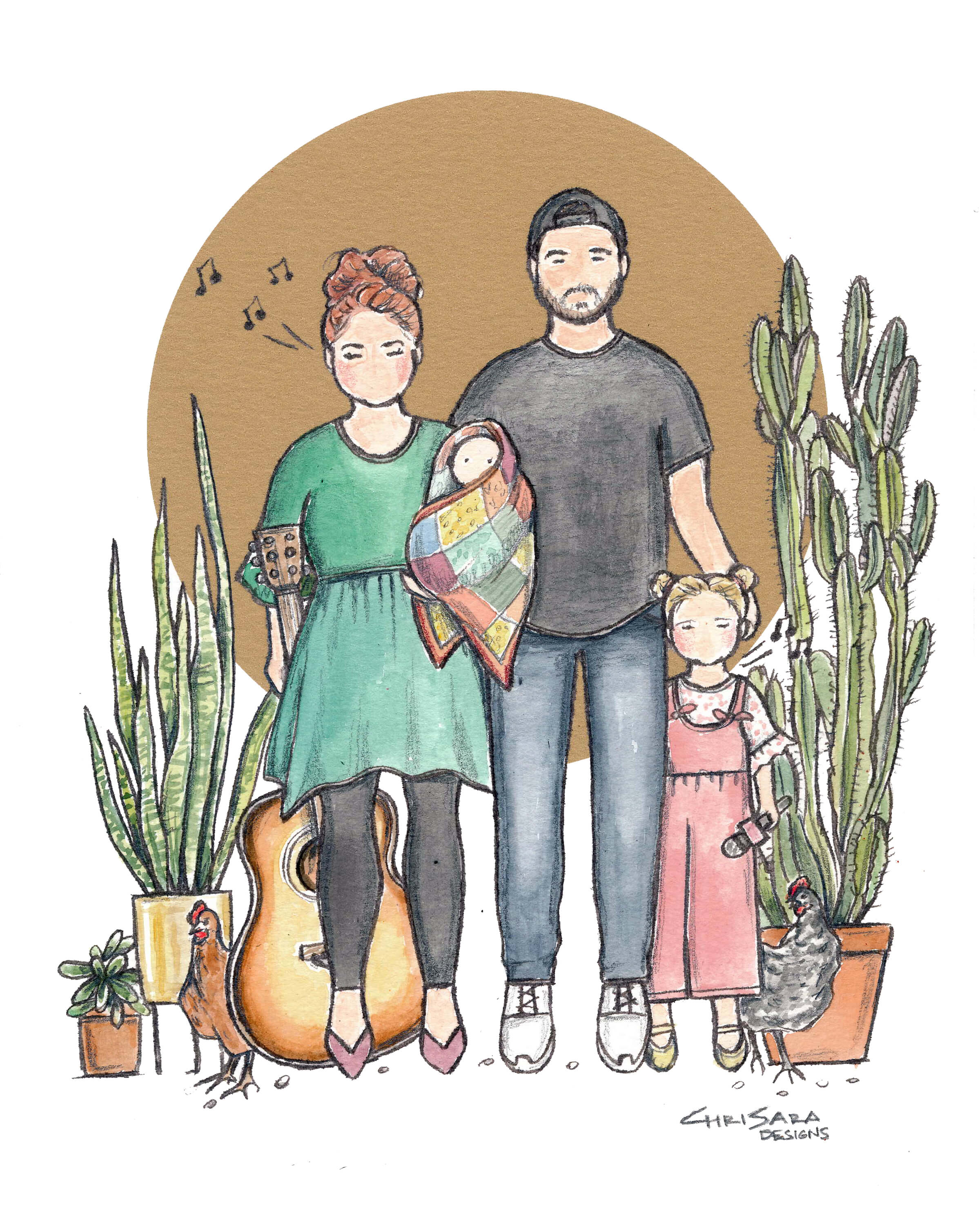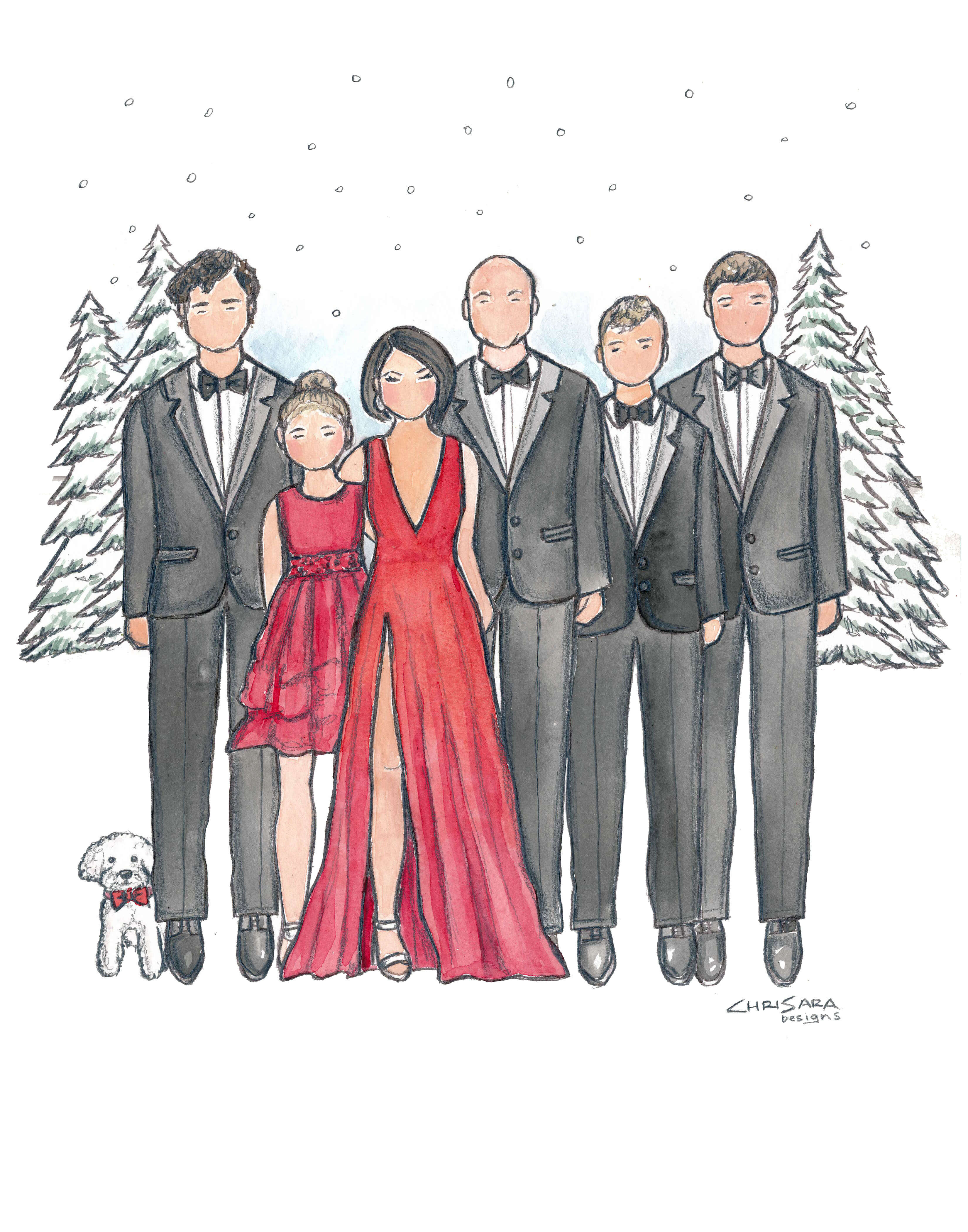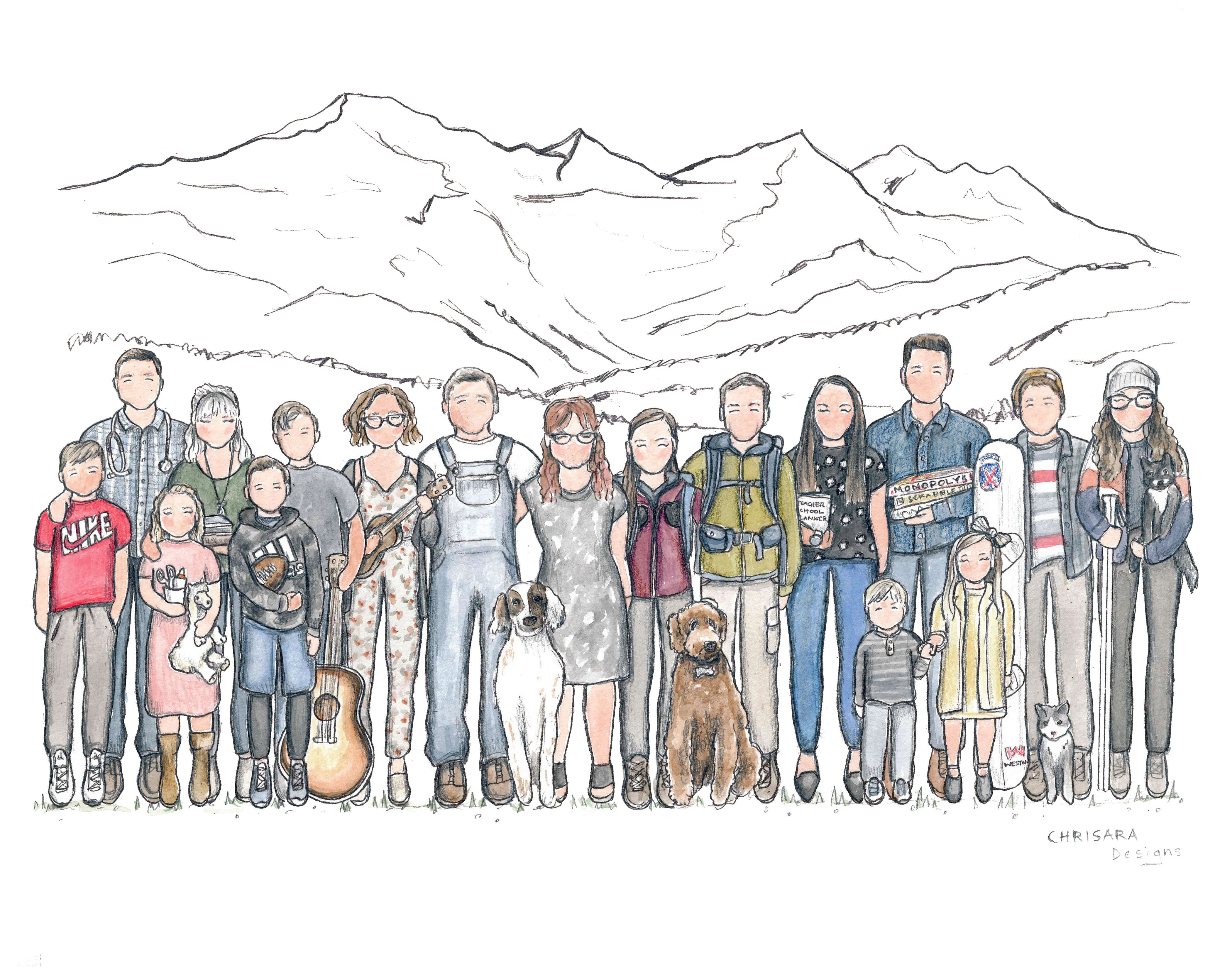 What You Get...
When you order a custom family illustration, you get a valuable hand-drawn artwork that your family (or another) will cherish forever.
We will incorporate anything you want into the illustration to make just right for your family.
Here is what people are saying about their illustrations...
I love the drawing SOOOOO MUCH. -Jackie
Probably never gonna get over this. It's the best. Thanks so much, @chrisaradesigns! -Michael
I cannot wait to gift this to my hubby for Christmas! I just love it @chrisaradesigns! Thank you! -Sarah
It was the grand finale for our gifts and it was a show stopper!!!! Thank you so much! -Angie
Get Yours Now!
These get shared and re-shared a ton on Instagram and Facebook so we are booking up fast. Hurry and order your's now to get it as soon as possible.
Just Click "Get Yours Now" below to fill out an easy order form.
These priceless family heirlooms start at only $85.